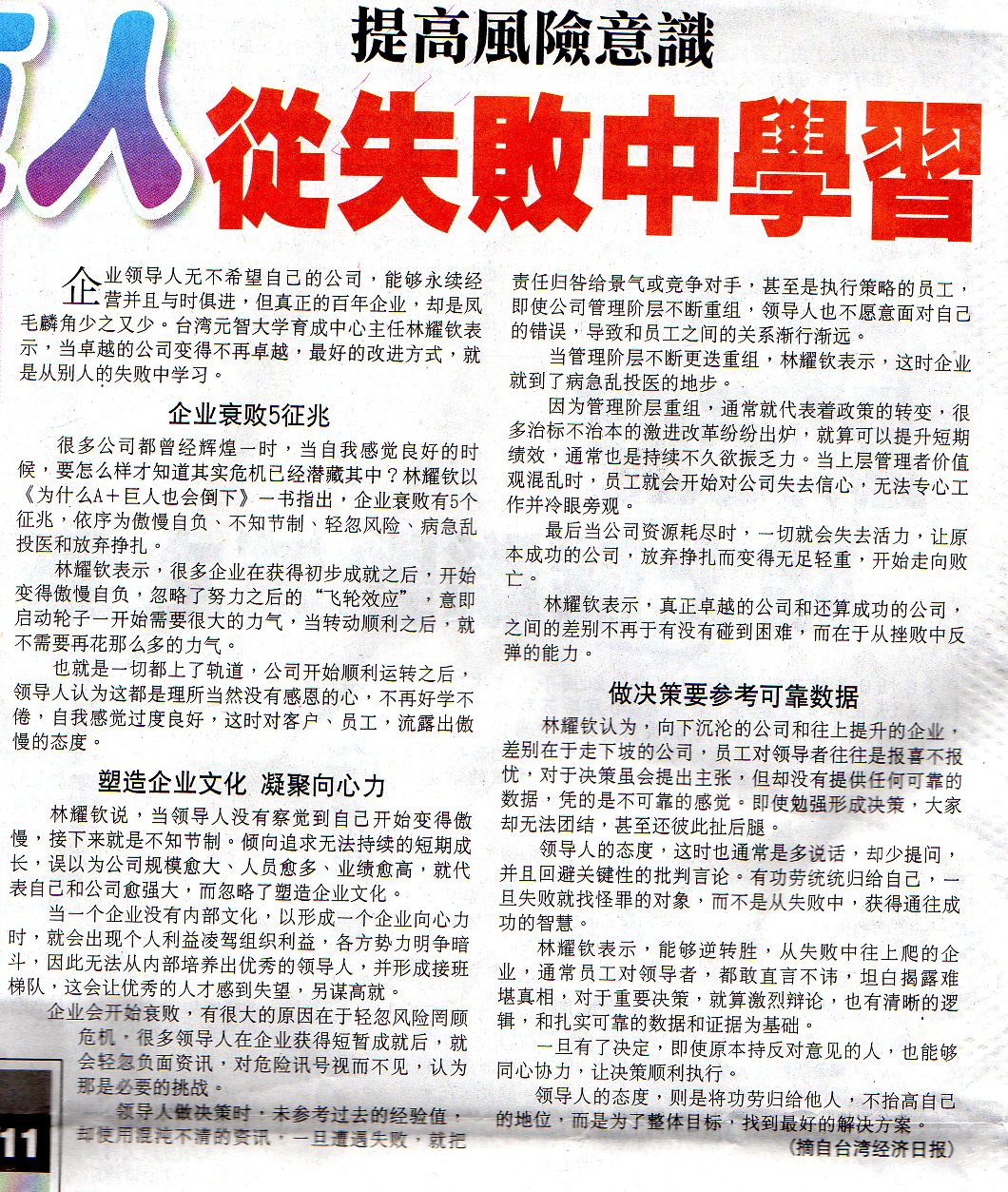 [Please click on the picture above to read the article in full size]
I am not talking about BEE GEES song but how to stay alive in business and politics.
The article is good for checking against one's company or political party for the similar trend that could have happened and realized the mistakes made and finding the way-out in order to revamp and progress.
This article appeared in Yesterday's Sin Chew and I post it here just to share the ideas/points.