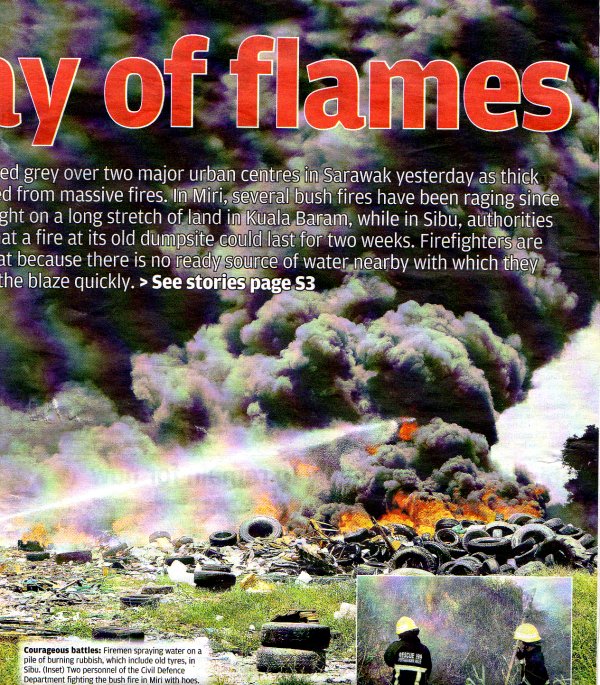 The dump site fire opposite St Elizabeth School yesterday brought poisonous gases to the surrounding residents in the area.
The 'inferno' at Sibu Dump-site opposite St Elizabeth School
Wong Ho Leng (See Hua Daily News report) suspected someone brought so many used tyres there to burn for metal in the tyres.
It sure looks like no-one bother about metal collection problem and it has affected the health of Sibu people.
The picture is from The Star front page, it shows how bad the situation. Are we going to turn a blind-eye to all these problems??