I received the following letter from Malaysian Assurance Alliance Berhad telling me the insurance company was acquired by Zurich Insurance Company Limited of Switzerland and at the same time saying they are unable to maintain the current level of bonus rates, including maturity and terminal bonus rates. Please refer to the letter below.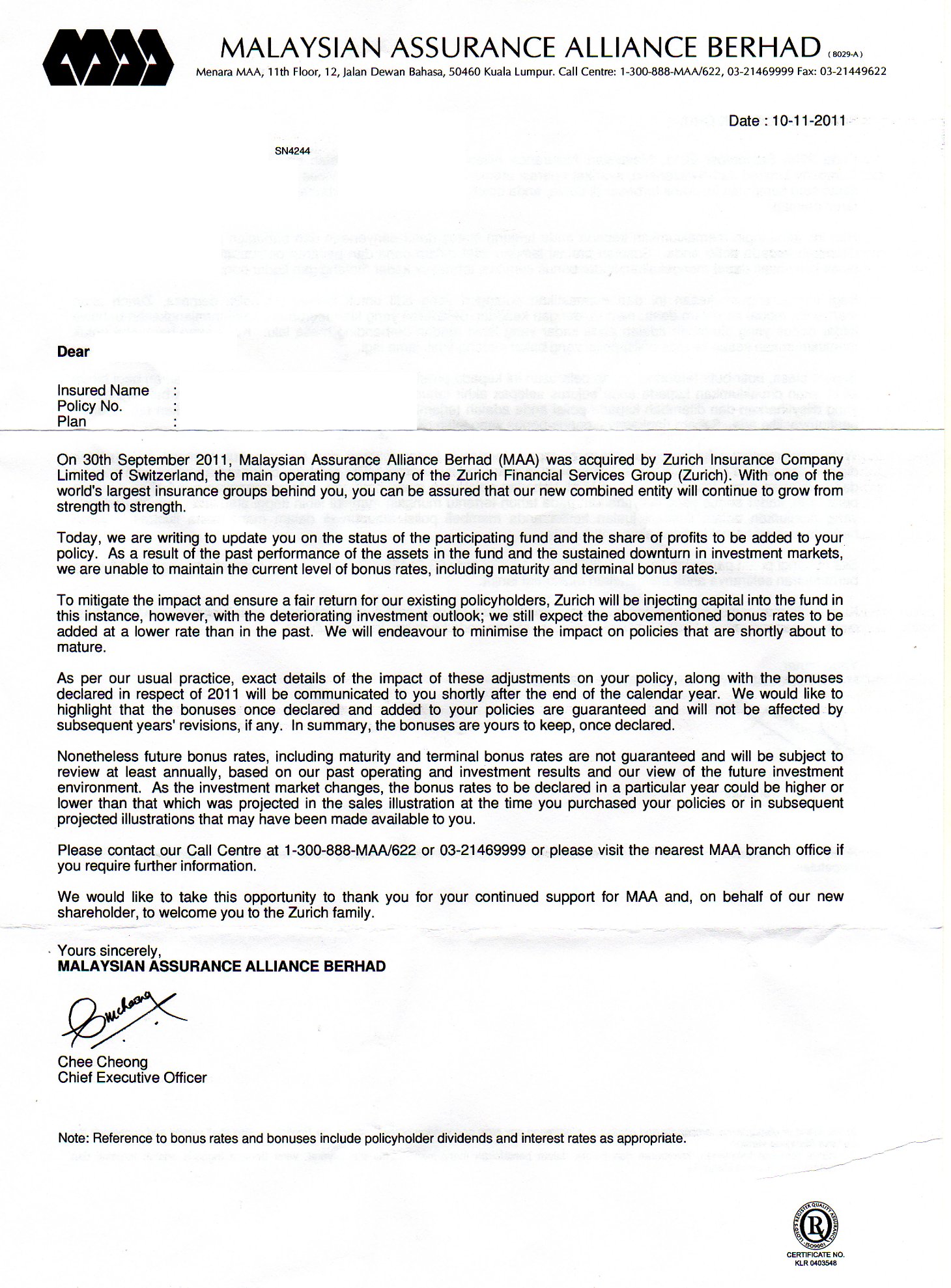 (Please Click on the above document to read in full size)
The insurance policy is for my son's future education investment and based on the insurance policy he will get quite a large sum of money at certain age or upon maturity.
However such change of bonus rates, including maturity and terminal bonus rates, to me, is not ethical and malpractice subject policy holders to unfair deals. Once insurance policy take effect, the Malaysian Government should see to it that insurance companies should adhere to the term or conditions stated so that insurance policy holders interest will be protected at all time.
I cancelled my own insurance policy with the same company many years ago because they extended the maturity year of my policy from 14 years to 'as and when needed/extended'. To me Malaysian Insured are at the mercy of insurance companies and Malaysian Government should monitor them closely to ensure their investment is prudent; if not who could trust the insurance companies for protection?
In short, are they going to honour the insurance policies inssued by them?